Strategies for Quickly Expanding Your Business
12 July 2021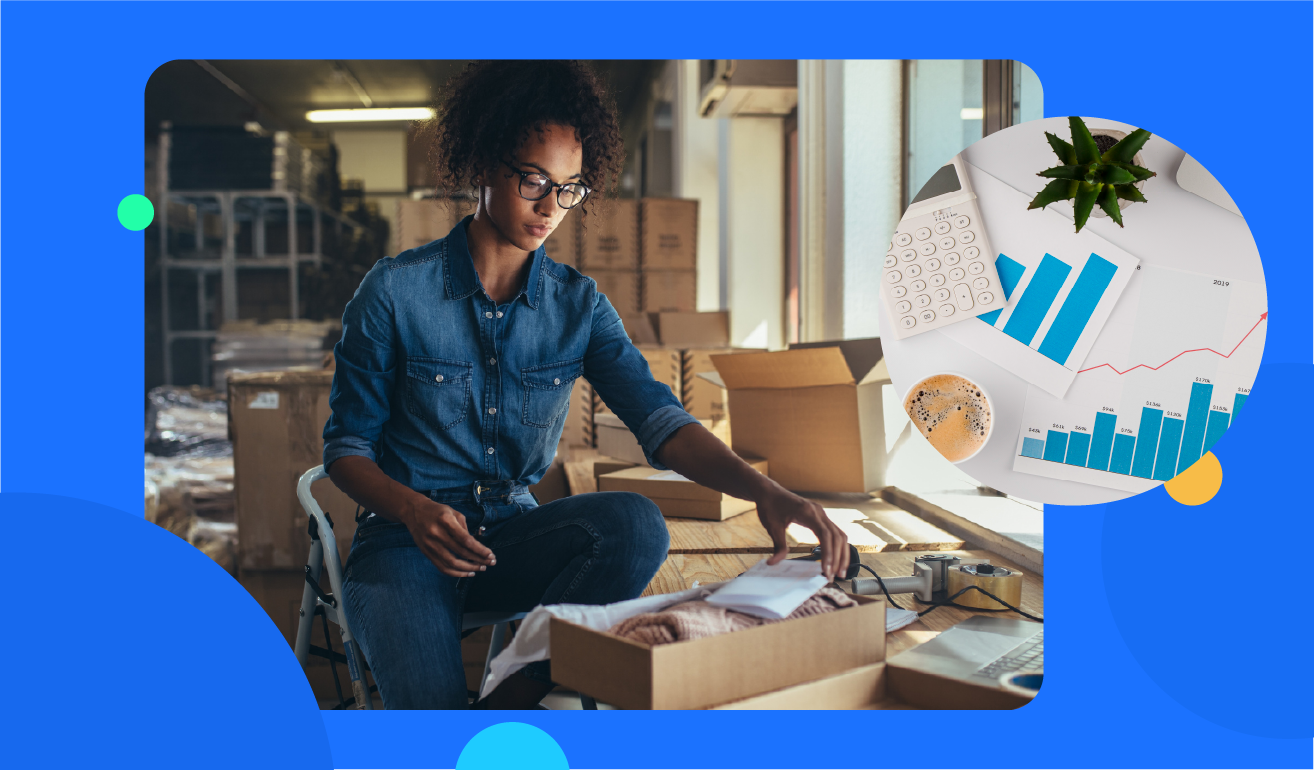 In 2021, the ecommerce industry will be responsible for over USD4.4 trillion in revenue.
Pandemic or not, people are turning to the internet to buy products more now than ever. That might be a wedding ring, new bedsheets, toys for kids or cosmetics.
The market is growing, and competition is only getting fiercer. For savvy ecommerce stores, getting ahead of the pack is the only way to survive. An innovative product is one thing, but getting it out to the masses is another challenge entirely.
Growing and scaling an ecommerce business is a very systematic but also a creative process. New target audiences need to be won over, but you also need to safely deliver your product to those markets, plus a host of other challenges.
To help you grow and scale your successful business, we've put together some common and not so common strategies and methods to help you grow your ecommerce store.
In this article, we'll touch on:
Finding and engaging new audiences
Creating the demand for your product while maintaining the supply
How not to grow and expand your business.
This is an extensive list, but it's by no means exhaustive. Also, remember that some of these strategies might not work for your business model. What's important is that you consider your brand's existing position and whether or not one of the following concepts is suitable.
Let's dive in!
Get your finances under control
Money. Cashflow. Budgets.
There's a lot that happens between income and outcome, and you probably spend a significant amount of time trying to balance the books for your small business.
Quickly expanding your business does involve spending money, for you have to spend it to make it. But your business might not have the necessary capital to, for example, expand your inventory, invest more in paid marketing, or leverage an upcoming seasonal trend.
At this point, many small businesses turn to the bank or an investor for a loan. Unfortunately, a fixed monthly repayment to a bank is a great way to cripple cash flow if a business has a tough month, and diluting brand ownership with investors isn't ideal for everyone.
Consider for a moment the concept of revenue-based financing. In simple terms, you apply for a loan of a given amount to grow your business. Once approved, your repayments are a fixed percentage of your overall profits paid, for example, every month, until the loan is repaid. The more you earn, the more you repay, and the shorter the repayment length.
But it also works in reverse. A tight month of low income means that you'll pay less on your loan, too.
Does revenue-based financing sound like an option for your business? Learn more here.
Up your content creation
There's a saying in digital marketing – content is king. And that's true.
That's because well-made (and properly marketed) content can help you build a rapport with new customers and expand your customer base.
It's important to note that the most effective type of content isn't written around your product but rather around the problem that it solves. For example, a list of convenient travel items for retirees and your lightweight luggage is on the list.
'Content' isn't just blog articles, either. Consider case studies, infographics, testimonials, ebooks and videos. These are all different forms of content that can encourage customers (both new and old) to engage with your brand and product.
The other thing that can help small businesses reach their target market is to create a lot of content. The same idea mentioned before, 'convenient travel items for retirees' can be made in many mediums – infographic, blog, video, etc.
Content creation is time-consuming, and poor content does a lot more harm than good. Invest the resources in creating good content and marketing it to the most appropriate target audience, and you'll go a long way in spreading brand awareness.
Kill transaction friction
In the early stages of a business, your 'go-to-market strategy will have created many processes that have since gone unchecked and unrefined. One of those processes is the checkout process. While many ecommerce platforms like Shopify and BigCommerce have incredibly well-made checkout processes, they are processes that are made for a large audience rather than specifically made for your business.
This means that there may be unnecessary friction in your transaction process.
For example, asking someone to create an account is a great way to delay the point of purchase and increase the chances of an abandoned cart. Refine your process so that customers can create an account after purchasing – usually on the checkout page.
Little details like this can affect your conversion rate, and removing them can significantly increase your revenue.
Mitigate risk with contingencies
Many of the strategies in this article are tried and tested, but they're not a 'one size fits all solution for every e-commerce brand. Yes, getting your finances under control is essential for every business, but every business is different.
So it pays to have a contingency. If you're investing a significant amount of capital into a growth strategy, what will happen if it doesn't work? Spend the time planning, measuring and assessing the chances of success, but also dedicate a fraction of your time to entertaining the idea of 'what if it doesn't work?'.
Having defined points where you say, 'this isn't working', you'll mitigate risk, but it's also essential to have a contingency plan to recover, should you over-invest in a growth strategy.
Nurture what you've got
All too often, when small businesses think of growth and expansion, they think of 'acquisition'. That is, doing more, more new customers, a new business model, new opportunities and so on. But working with your existing customers is a great way to quickly – and efficiently – grow more revenue.
Increasing customer retention can increase profits by up to 85%.
A customer loyalty program is a great way to re-engage your existing customer base. That might be a referral program, a rewards program or an affiliate code for brand advocates.
Small businesses spend many resources getting customers to buy from them a first time and then let them fall away after an initial purchase. A good retention marketing plan can boost your AOV, lifetime spend and significantly lower your CAC.
Perfect your homepage
Your homepage will be where a lot of traffic lands, whether through organic search, social media, or any marketing channel.
Cluttered design, unclear copy and complicated navigation will only push traffic away when the one job of your homepage is to push traffic deeper. Ensure that your homepage clearly and quickly tells your users what your product is and why they should buy it. Push them deeper into the page where they can find out the finer details of those arguments.
The same applies for landing pages. Paid advertisements that usually lead to purpose-built landing pages should be optimised for efficiency and to quickly convince and convert a customer. Landing pages should be tailored for a specific type of customer and personalised as much as possible. Making them efficient will only help improve your conversion rates.
Well-written and designed landing pages make it easier, cheaper and quicker for your small business to stand out from the status quo and show potential customers why your product is the best.
Work on your social responsibility
More consumers are starting to understand where their product comes from, what it's made of, where it ends up, and also what role the company that it comes from plays in the world.
In other words, consumers want to buy from businesses that are passionate about causes that align with their own beliefs and values.
Small businesses can work on their 'corporate social responsibility' in many ways: donating to a children's hospital, being transparent with their pricing, using only certified materials or employing people who can't find work because of their disabilities. Working on your social responsibility as a business and showing that you genuinely care about the world you're a part of can help you widen your audience, improve your sales, and improve your brand's image, all of which are essential to growing any small business.
Go international
Finding your market in another part of the world is a great way to grow your business. But 'international' means something different depending on where you're located. For a German brand, going international might mean translating their website into French and Italian. It might also mean finding a warehouse, manufacturer and distributor in Australia, translating the site into English, taking payments in a different currency and offering excellent customer service in a different timezone.
Expanding your business into different parts of the world is a potent way to scale your business quickly, mainly if you've found fast growth in your homeland and have the capital to invest. It can be expensive, but if you notice that there's demand and little to no competition on the other side of the planet, take the international step.
Acquire a competitor
Sometimes buying a competitor, or a brand selling a product similar to yours, is the fastest and most effective way to scale. Alternatively, you can find new opportunities by buying out a company that offers products or services that could be beneficial to your business, should you start selling them.
Acquiring a competitor isn't a strategy that first comes to mind when you ask 'how can I grow my business.' This is what makes it an excellent growth strategy – because it's rarely considered. Removing competition, or potential competition, by buying them out can help grow your business quicker than developing and launching the same product yourself.
Strategic partnerships
Many companies experience growth and increase sales by working with businesses that have a similar target audience.
Partnerships are a great way to bring on rapid growth. You can find a plethora of potential customers by teaming up with other businesses that are complementary to your own. Find products that solve problems that are similar to the problems your product solves. There's trust between your partner and their customers. Therefore, when your brand is seen as working with that trusted partner, there's an immediate sense of trust between your partner's customers and your brand. Build relationships with brands once you're established and trying to grow and scale, and you'll find that you'll get more customers in your exact target market.
Hire help
As your business grows, you'll find yourself focusing on varying things – but that doesn't mean you have to focus on those things. Get help by hiring people. Hiring experienced, and talented individuals can help grow your business quicker. In other words, it's quicker and easier for you to hire a graphic designer part-time than it is to learn the finer details of photoshop yourself.
Also, consider the people that you've hired up to now. Are they the right people for the job? Would your business benefit by educating or training them a little more? Having the right team is just as important as having them working toward the right goals. People are an investment, but the investment will become your biggest asset when your business starts to see success.
Know your value
Many small business owners just expect to have the answers because it's their job to have the answers. While the business might be your 'baby, it's doubtful that you know absolutely everything.
A great way to move your business forward is to take a step back and invest in yourself. That might be taking a night course at university, or finding a mentor. It may also be allocating time to spend a certain amount of time reading books about those that have done what you want to do.
Either way, taking a step back and putting time into yourself is a great – and all too often overlooked – way of becoming a more successful business.
Most importantly – measure and refine
Spend the time crunching your data to see which tactics have worked and which haven't. This is the only way to understand whether your efforts are bearing fruit. Being emotional or trusting your gut about a growth strategy isn't going to help you find small business success.
Find what works and refine it. Double down on strategies that are effective and then fine-tune them. Found that PPC advertisements are performing well when your titles have a question? Spend some time overhauling your PPC copy. When most businesses find something that 'works well, they usually do one of two things:
Change nothing and let it keep going
Change everything in an attempt to replicate the success elsewhere.
Touch nothing, and nothing will change, or touch everything and you won't know what changes brought the results.
What's most important about measuring and refining marketing strategies like this is only to change one thing you can measure.
For example, changing the colour scheme of a landing page as opposed to changing the colour scheme and the copy at the same time.
It's also important to remember that strategic planning means walking away from things that aren't working. If you've tried to generate traffic from Reddit and it's not working, walk away and channel your efforts elsewhere.
How NOT to quickly expand your business
You've seen a lot of great ideas for a small business owner to accelerate growth.
But amongst all these things that brand managers should do, there are a few pitfalls that can do more harm than good.
Growth hacking
Entering credit card details for a free trial, 'creative' customer reviews, unrealistic urgency – these are all common ways to 'skyrocket growth' that you see on many publications. But the truth is that many of these hacks are based on deception – tricking people into something that's not real.
While yes, you might get the signup or the sale, you need to ask yourself if you want the longevity (and image) of your brand to be based on 'growth hack' marketing tactics.
Better done than perfect
Many smaller startups have this attitude in many of their departments. It's a phrase that developers first coined because it's more efficient to have something that functions rather than spend the resources making it perfect.
While this might work in coding, it doesn't work in marketing or business expansion. The difference between having 'adequate' product photos and having exceptional product photos makes a huge difference to your new customers and business growth.
'Fix it when it's a problem.'
If you do take the 'better done than perfect' attitude, you find that you'll spend a lot more time putting out fires than you will focus on the growth and expansion of your business.
Black-hat SEO
Google rewards your good content creation and marketing by organically placing you higher in the search results – hence the name 'organic' marketing. But there are many shady tactics aimed at the small business owner, like paying for backlinks, personal link networks and content spinning that can do more harm than good. Remember that you can't game Google and reap the benefits.
Over to you
Growing a business is a lot of work. Finding a strategy that will work for you and having a noticeable effect on your bottom line is even more challenging. But spend the time researching the above strategies to find something that works for you, and your brand will be able to find scalable and long-lasting growth.
Remember the role that capital plays in growth and expansion. If your businesses need funding to grow, contact Booste and see how to get the funding it needs.